Compact Rice Mill, "Pearlest" Part 6: Actual machine review 2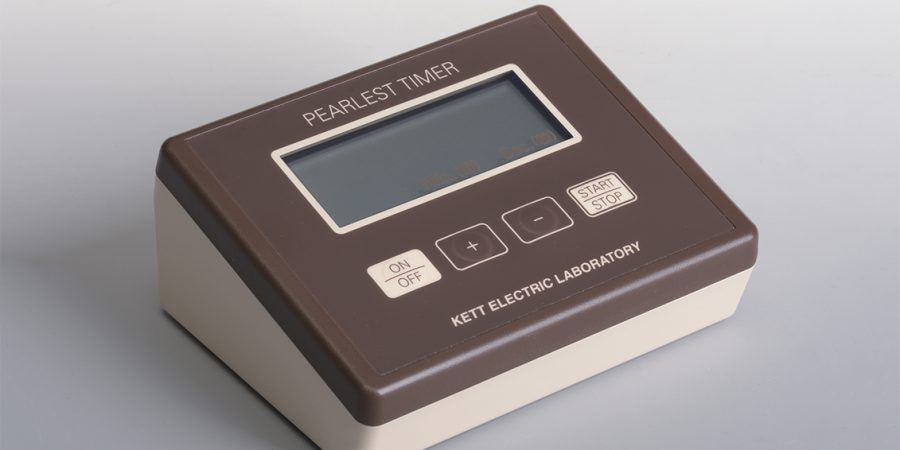 Mighty timer
I tried the timer that was the most recommended by the developer. That is Pearlest Timer, TZ-910.
The time itself does not have power supply, but it is operable by connecting to the main unit.
Set the switch on the main unit to "TIMER" and turn on the timer.
Specify the drive time and press the "START" key.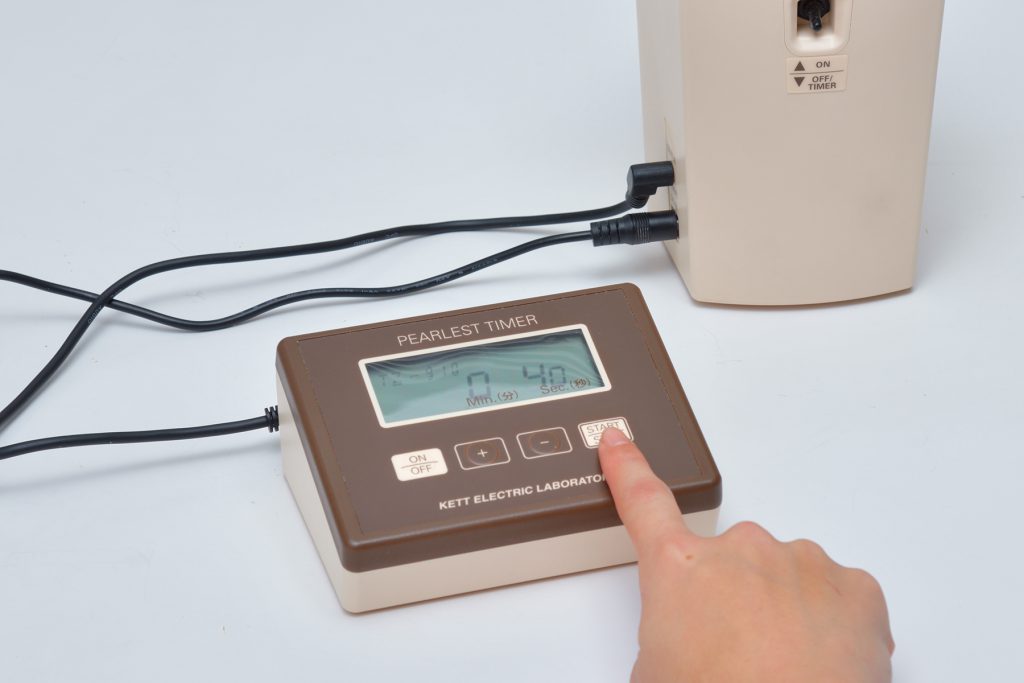 Polishing started.
This unit is a timer, but you can operate the main unit with keys, which allows you to feel that you operate the machine with a remote control.
Countdown is running during polishing, and the machine stops after a lapse of specified time.
Discharge is not automatically conducted after machine stop, and therefore, open the lever. The motor operates and polished rice is discharged.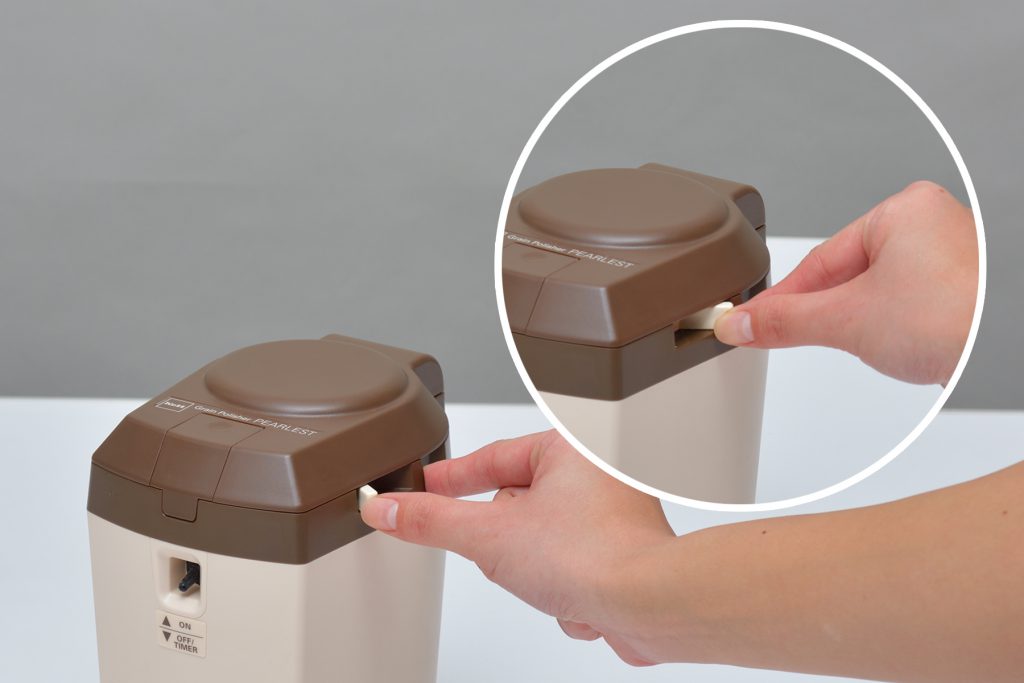 I think there is a need to adjust the time by checking the level of polished rice in the very beginning. I wonder if adjustment is conducted to save time depending on the moisture content of brown rice or other factors on the basis of 40 seconds that is recommended.
For the second and succeeding polishing, take out polished rice and immediately put brown rice in the machine. Put on the lid and press the "START" key.
Leave it.
This period is free!
The machine is automatically finished. There is no buzzer to notify you of polishing end, but motor sound ceases and you notice it in a quiet room, don't you? Even if you are not aware of polishing end, the machine automatically stops and discharge timing is up to you. There is no problem.
Topical Pearlest Timer How elaborate and surely convenient this time is!
It is not an exaggeration to say this timer is a tool for "working-style reform" because existing waiting time is completely eliminated at a working site. Yes, it is an exaggeration.
This unit is not a measuring instrument that indicates a measurement value, but an auxiliary device for measurement. However, I understood contrivances of the developer and trials and errors are accumulated in this unit.
Why don't you touch the real new Pearlest? Then you will know good points to some extent.
If you are interested in the new Pearlest, please feel free to ask us about a request for demo machine, the presence or absence of display in an exhibition, and more.
Click here for product information.
Related product