We participated in FOOMA JAPAN 2019 held from July 9 – 12.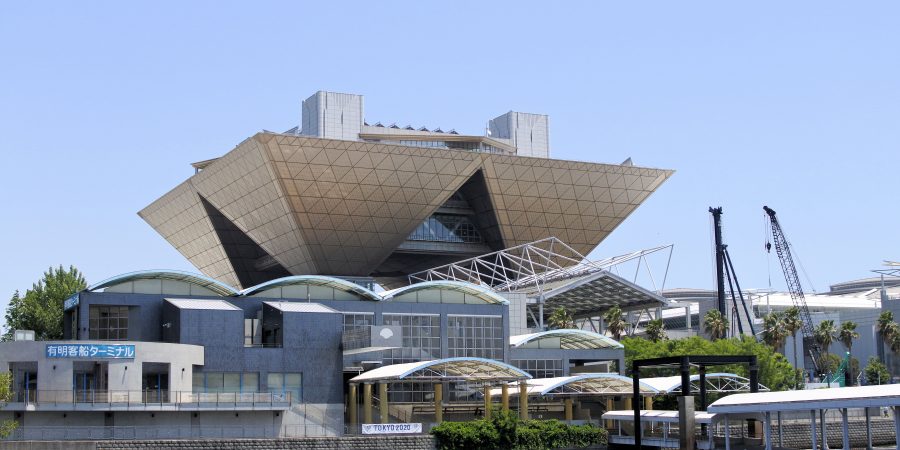 We participated in FOOMA JAPAN 2019 held from July 9 – 12.
This exhibition was filled with domestic and international visitors that made you feel that the food industry is very lively.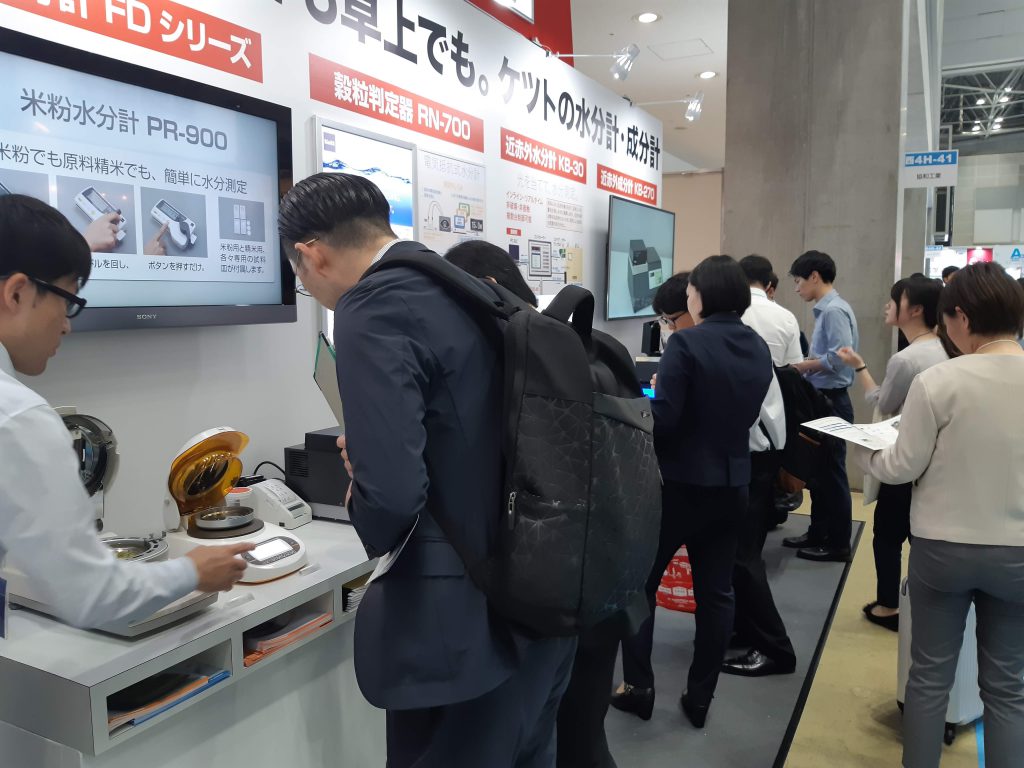 Since the East Exhibition Hall of Tokyo Big Sight that had been used as the main venue in past years is scheduled to be used as the media center for the Tokyo Olympics, the West Exhibition Hall and the newly built South Exhibition Hall were used as the venue this time. They looked a little complicated since the venue was two-floors, but we had many visitors thanks to support from the sponsors and promoters. We would like to express our gratitude.
Our specialty is moisture meters.
Moisture measurement in the food industry is very important and you can easily imagine why it is so valuable. For example, it is critical for weight-based transaction of raw materials, preventing mold in storage, and determining the drying condition and mouthfeel index.
We exhibited many moisture meters including a versatile heating/drying moisture meter and a dedicated model for grain and dried noodles that is hand-held and uses electrical resistance for measurement.
The KB series that measures the moisture content using the reflection of near-infrared light has an in-line model, the KB-30, that can be hung above a belt conveyor system for real-time moisture content management. We have been receiving increasing inquiries since the moisture content management in production processes is required by safety standards including HACCP.

In-line NIR Moisture Analyzer KB-30
Here comes our new special product from the KB series: the NIR Composition Analyzer KB-270!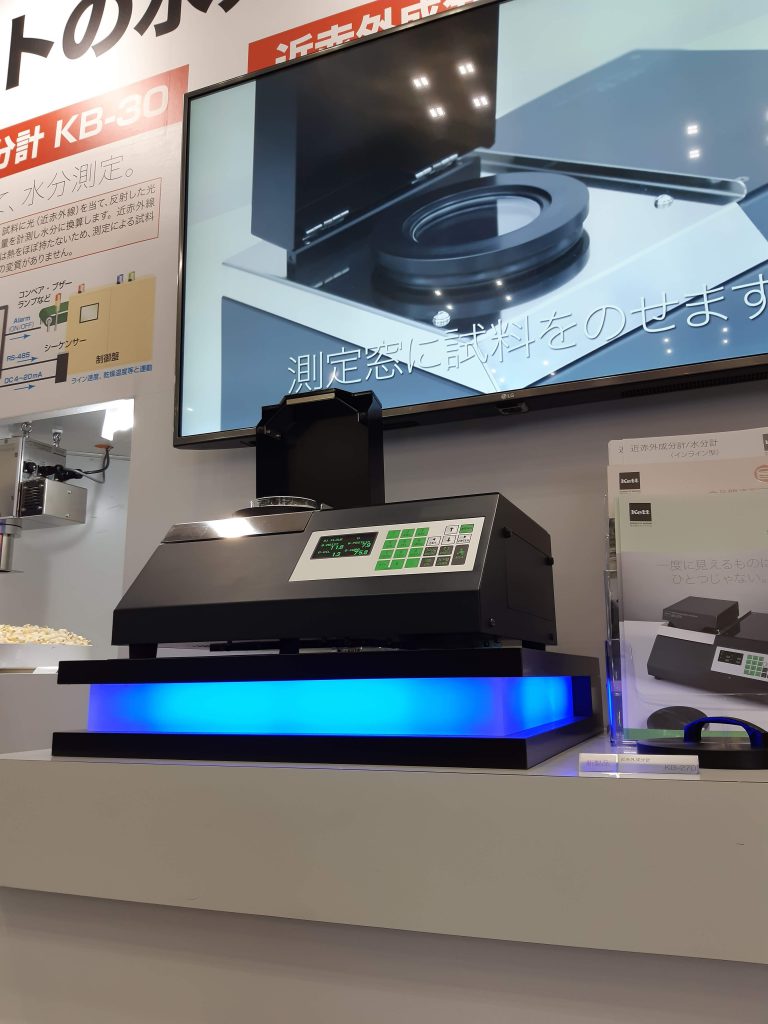 NIR Composition Analyzer KB-270
The measurement method is very simple. Just press the button after placing a sample in the measurement window at the upper part of the product.
This product is a dream instrument that can derive moisture content from any food including granular, powder, tablet and paste samples in several seconds.
There is more too.
Four component measurement can be done with a single measurement.
Measurement for several seconds gives you moisture content, protein content, oil content and sugar content at once.
This is very convenient and we are going to face a challenge as a manufacturer because it will be hard to develop a better product than this.
If you have any interest in the above product, please feel free to contact us.
We would like to thank our many visitors for coming to our booth. We are looking forward to seeing you again.
We are displaying our products at many exhibitions other than this exhibition throughout the year. Sample testing is available at our booth. Please visit us with your samples.
Sales department, Nakamura