We participated in Concrete Techno Plaza 2019 held from July 10 – 12.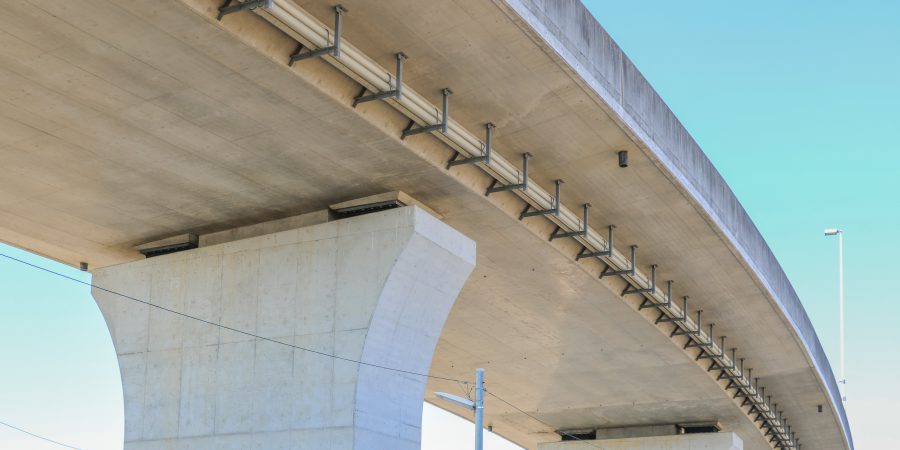 What is concrete made of?
Some of you may say that the contents are common sense while others may say sand or soil.
Actually, I had no knowledge about concrete before I joined this company.
Concrete is mainly made of four components: cement, sand, gravel and water.
Besides the above, an agent improving the fluidity of concrete called a water reducing agent may also be used, but generally the above four components are mixed together to make concrete. Water especially affects the strength and quality of concrete. We, Kett Electric Laboratory, are developing instruments that measure the moisture content of concrete.
From Wednesday, July 10 to Friday, July 12 this year, the annual conference of concrete engineering was held at the Sapporo Convention Center. Experts who research concrete met and presented their research results.
At the same venue, "Concrete Techno Plaza 2019," which is the exhibition of various concrete-related companies was held; we also participated in this exhibition for two consecutive years. This annual conference and exhibition are held in major cities every year; they were held in Sapporo for the first time in about ten years. Visitors were experts in concrete including architecture and construction/civil engineering professors, construction company technicians and students of technical colleges relating to architecture and construction/civil engineering.
At our exhibition booth, we exhibited many products including various moisture meters covering from fresh concrete to cured concrete.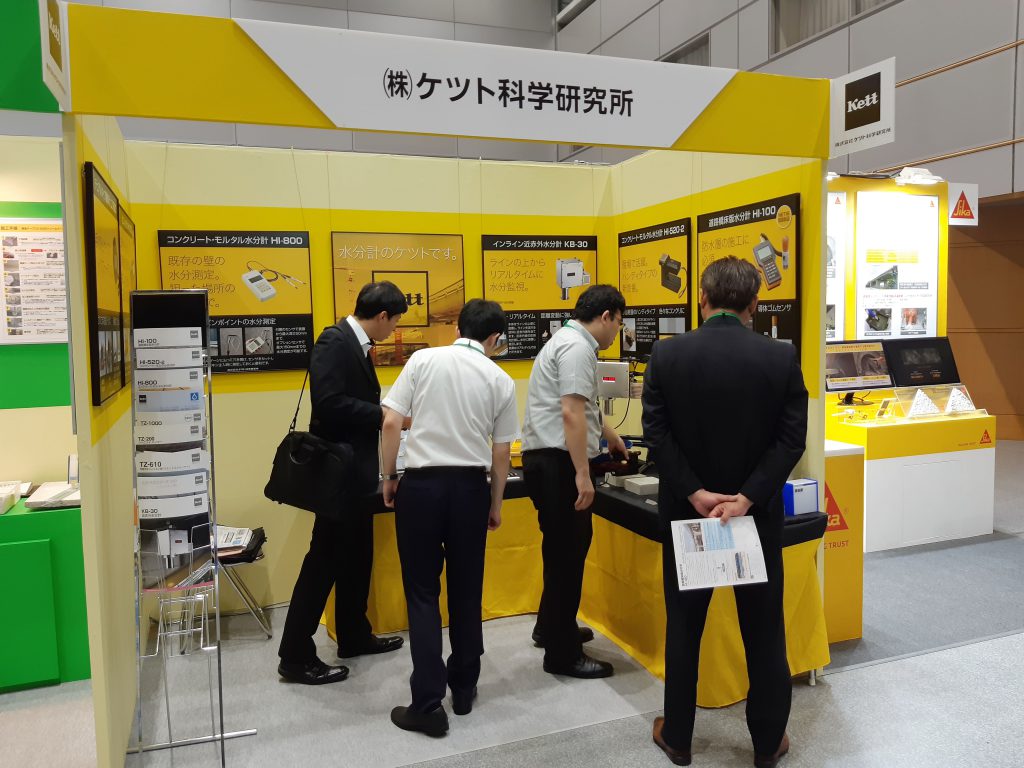 As our major product among them, we exhibited the integrity evaluation system for road bridge floor slabs.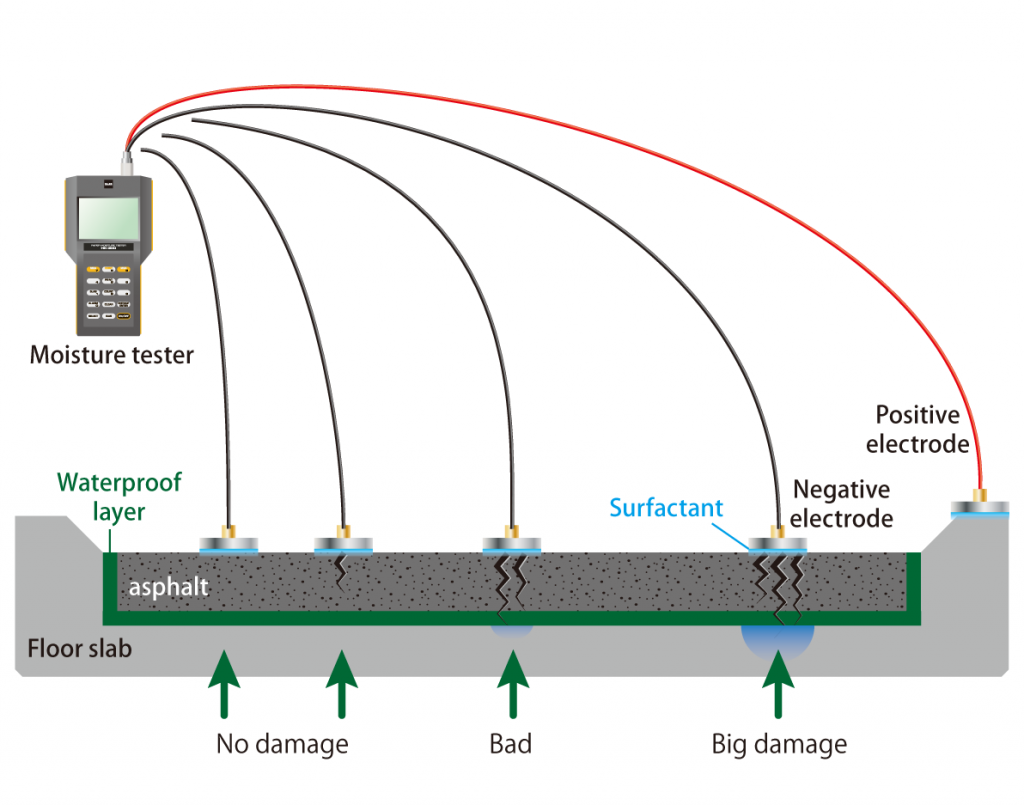 As shown in the diagram, highway bridge piers are divided into two layers, consisting of a waterproof layer and an asphalt layer, on a concrete floor slab. The waterproof layer plays an important role since rain seeping through to the concrete floor slab accelerates deterioration.
This product is a non-destructive testing system that diagnoses the deterioration of the waterproof layer from outside the asphalt. (This product is currently under development and was presented as a reference exhibit.)
We also exhibited the KB-30 near-infrared moisture meter that throws light on objects flowing on a conveyor and performs real-time measurement of the moisture content of the objects from the reflection.
This near-infrared moisture meter goes beyond being used for moisture content management of the sand and gravel that compose concrete to also be used for many objects including cake and snack foods, paper manufacturing and wood chips used as fuel.
The same as last year, it was a good opportunity for product promotion since many professors and technicians showed their interest in our products. Next year, the conference is scheduled to be held in Hiroshima.
If you have any interest in the above products, please feel free to contact us. We introduce instruments and some of them are available on loan.
Sales department, Ken Takahashi