Compact Rice Mill, "Pearlest" Part4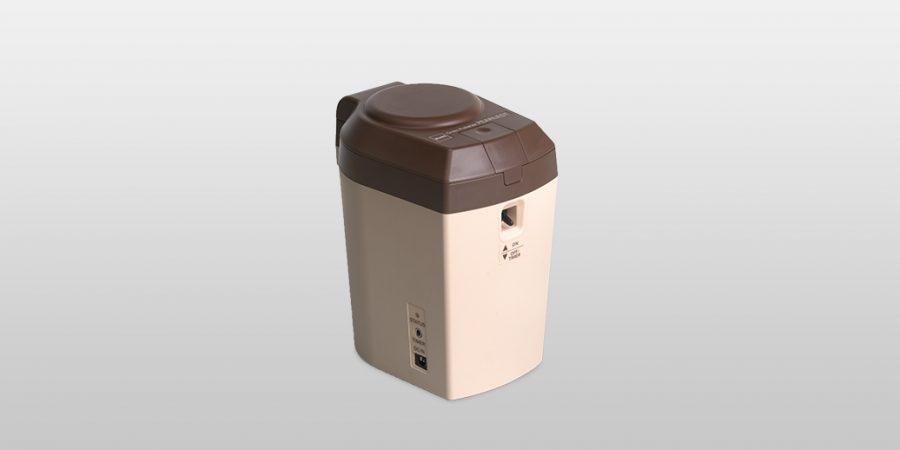 Invention that is called timer
ES: That is the optional timer, "TZ-910", isn't it? The timer is directly connected with Pearlest to control its operation, isn't it?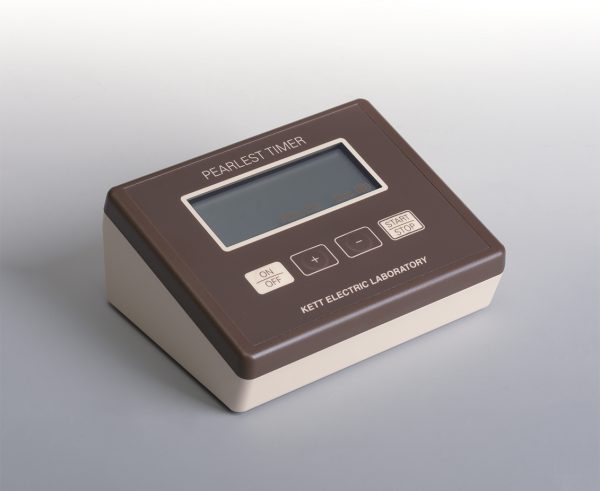 K: The conventional Pearlest needed operator's attendance at polishing, which was normal.
Polishing brown rice took about 40 seconds at most, which was no problem. We created an off timer to allow a rice mill operator to conduct another work at polishing on the assumption that the operator would conduct a several-minute operation as well.
ES: You can set the timer and leave it, and then, polishing can be automatically conducted. Is this correct?
I: That's correct. Automatic stop when a certain time elapsed is effective even at making a lot of the same samples. We actually used the machine and found it was very useful. New Pearlest seems to be indispensable for our fundamental laboratory.
ES: I think I would like to actually use it later. (Part 5 "Actual machine review") 
Let us know your thought about Pearlest in conclusion.
I: The first Pearlest was put on the market more than 40 years ago, and fortunately many of them are still working. The new Pearlest is aimed to have a long life without breakage even after using for 10, 20, or more years. An assumption is made on the precondition that the hinges and power switch are not damaged. 
I think the polishing plate and rubber plate are worn, but I hope that the main unit is used for a long time by replacing such consumables.
The timer is more useful than you imagine. Try to use it with a demo unit and an image about a timer will be changed.
Related product