Compact Rice Mill, "Pearlest" Part 5: Actual machine review 1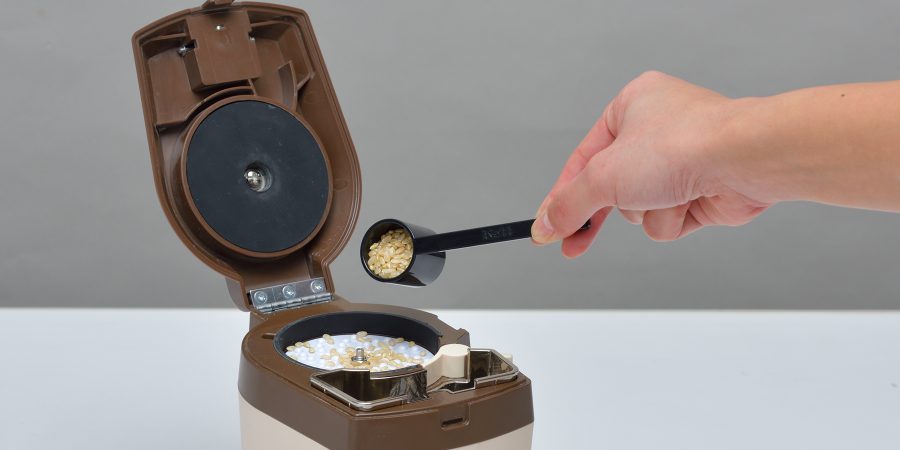 We practically used Pearlest to polish brown rice.
One-hand use is a keyword
First of all, attention is paid to the size of the housing. The dimensions of new Pearlest on the catalog are completely the same as those of the first Pearlest. The dimensions show the maximum values of the width, depth, and height, and the new Pearlest is equipped with a "bran collecting case" on the rear. Therefore, the body of the new model is actually one size smaller, which allows an operator to bring it with one hand with ease. The weight of the new Pearlest is two kilograms which gives you an impression of heavy for its size.
Open the lid and put brown rice in the machine.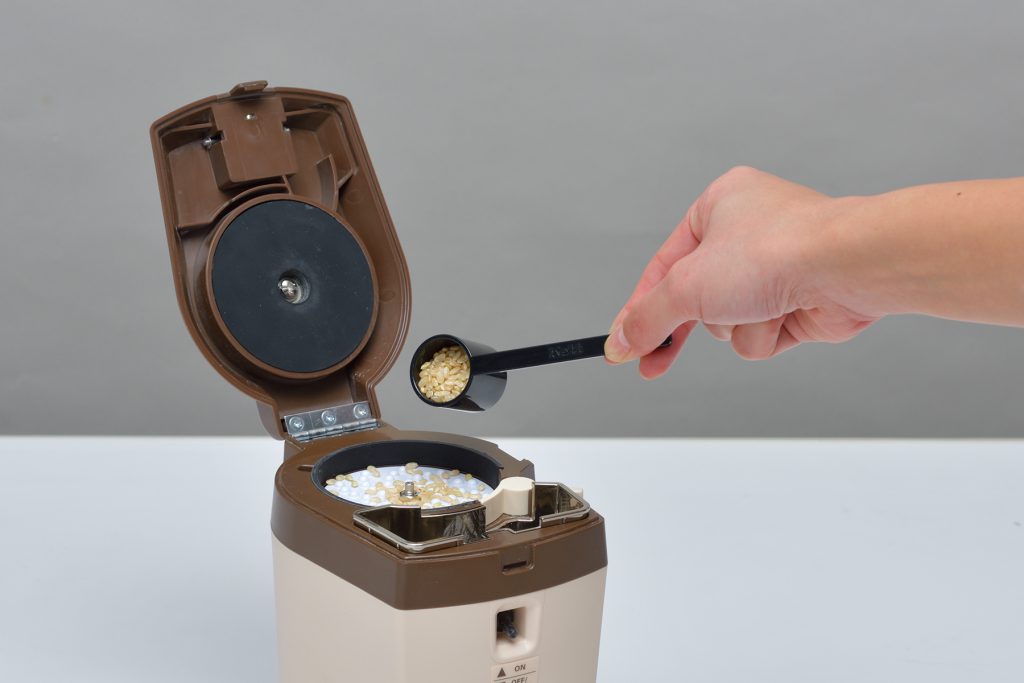 Close the lid and turn on the switch.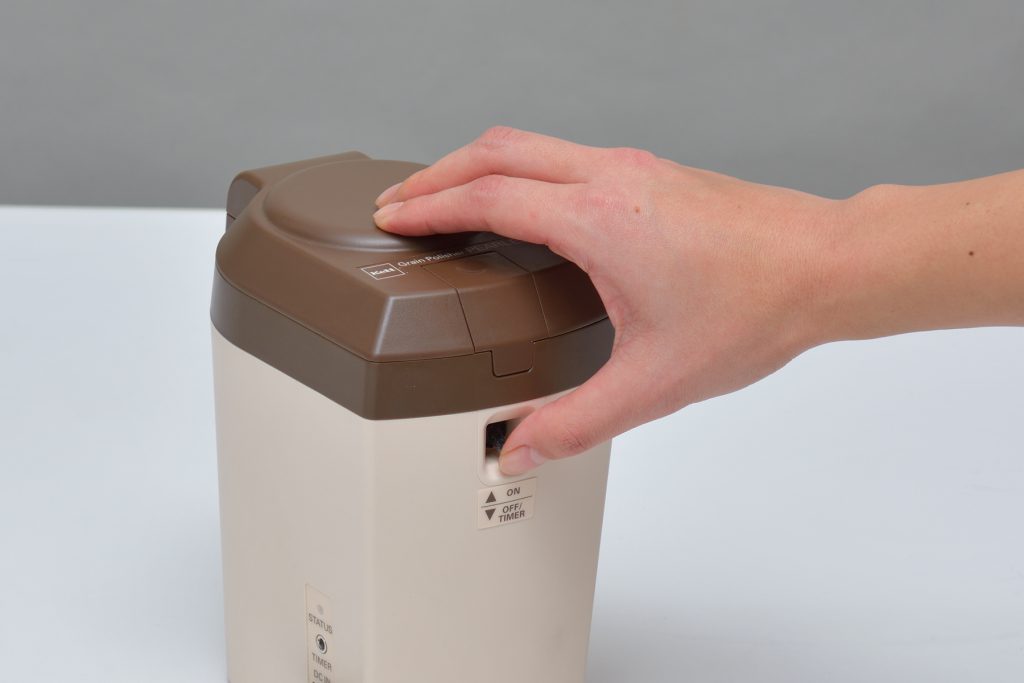 The switch can be pressed with your thumb with the lid closed. Only one hand is required to finish the operation.
Rattling sound can be heard during polishing. It is said to take 30 to 40 seconds to polish brown rice, so wait some time … and finished? Hold the lever of the discharge shutter and open the inside shutter.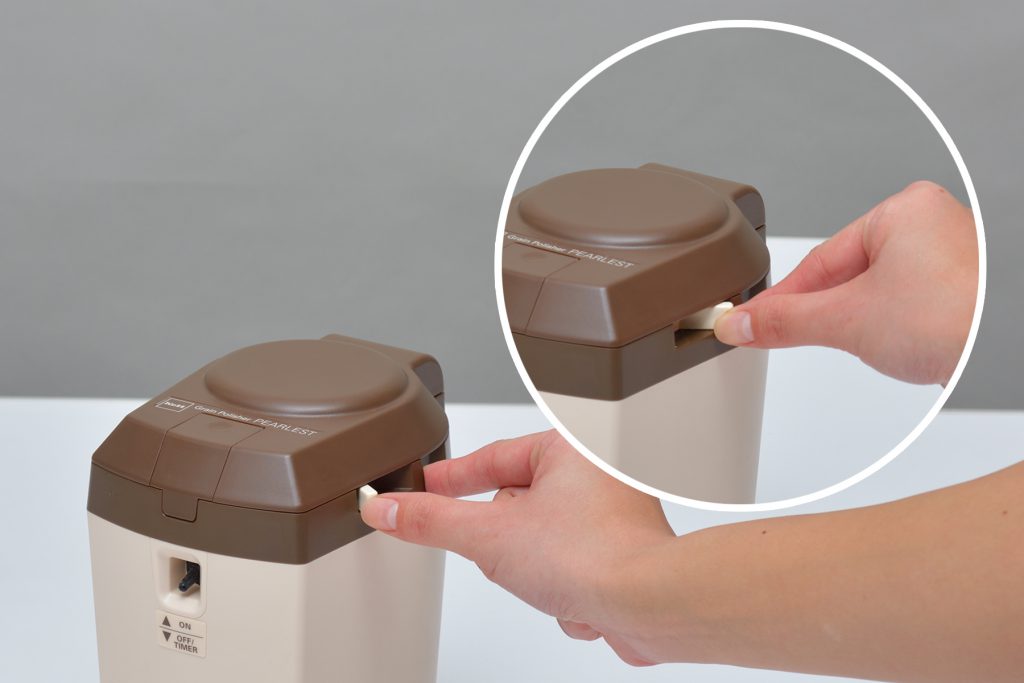 I unconsciously conducted the operation of this opening the shutter by putting my index finger and thumb in the hollow portion of the housing. The new Pearlest is designed to be operated with one hand!
When the inside shutter is opened, polished rice is released into the discharge case and the motor automatically stops at the same time.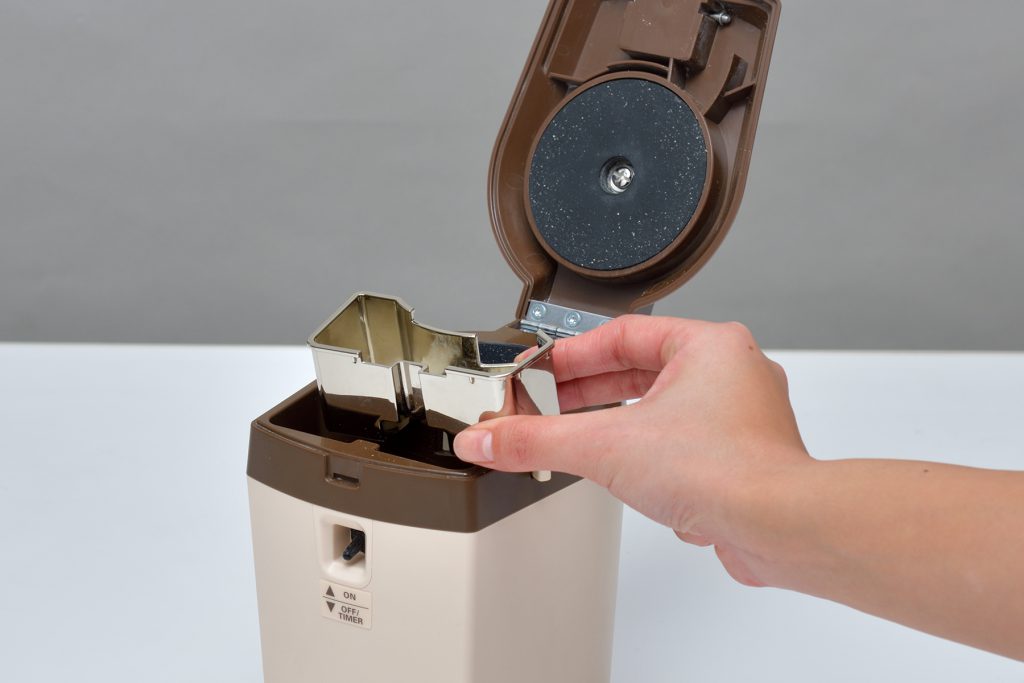 Polishing is completed. It is said that the polishing level of brown rice varies with a moisture content and others. Therefore, actually view the polished rice, and if polishing level is not enough, conduct polishing the rice again.
By the way, if the lid is in the open state, the motor does not operate. It is said that this is a safety mechanism. If the motor operates in this state, it is certainly dangerous, and brown rice will scatter.
The bran collecting case on the rear side is transparent and you can see the level of accumulation. This is an inconspicuous but useful contrivance.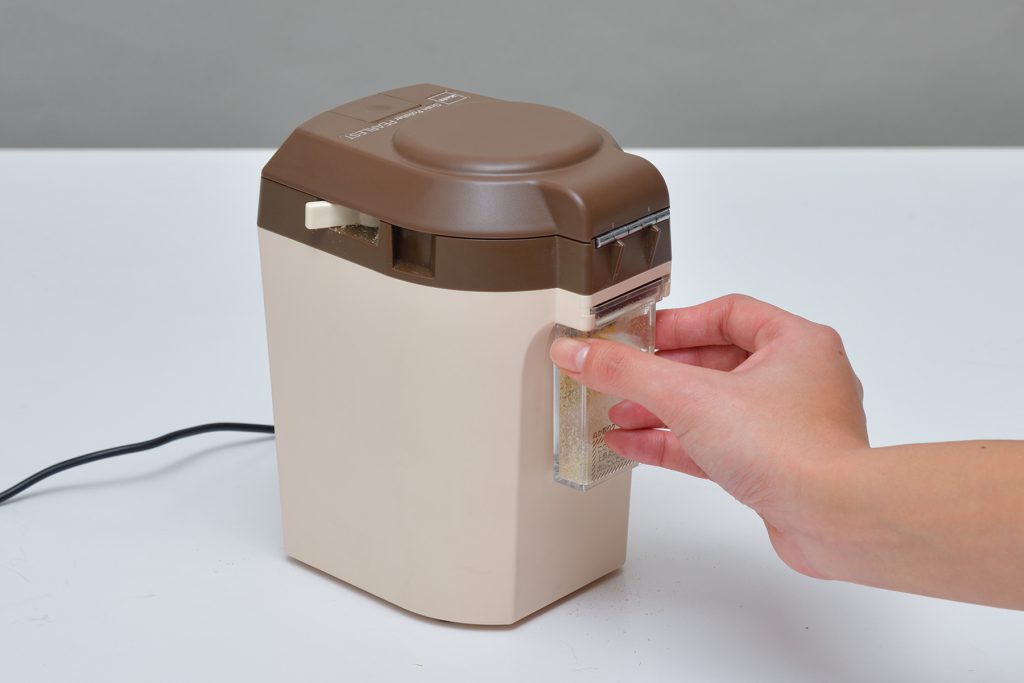 Related product