Features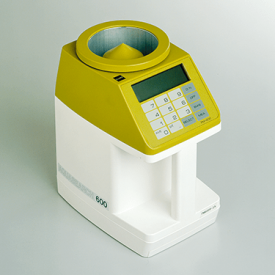 The PM-600 is the most advanced handheld moisture tester with marvelous functions
* Up to 99 product calibrations can be stored in memory.
* Average readings can be made at the press of a button.
* A range of 6 to 30% can be measured for almost all samples. Additionally, corn can be measured from 6 to 47%.
* An optional printer may be plugged into the PM-600 in order to print all data.